Mastering Private Label Sales on Amazon FBA for Beginners
November 13 @ 4:00 pm

-

5:00 pm

|

Free
Dive into the world of Amazon FBA and discover the potential of private label sales in this comprehensive session tailored for beginners. As e-commerce continues to dominate the retail landscape, understanding the intricacies of Amazon's Fulfillment by Amazon (FBA) service and the advantages of private labeling can set you apart in the marketplace. This session will provide attendees with:
– An introduction to Amazon FBA and its benefits for sellers.
– A deep dive into the concept of private labeling and its competitive edge.
– Step-by-step guidance on product sourcing, listing creation, and inventory management.
– Insights into effective market research techniques and tools.
– Strategies for promotion, marketing, and customer service to enhance brand loyalty.
– Real-life case studies of successful private label sellers, offering practical insights and lessons learned.
– An interactive Q&A segment to address specific queries and concerns.
Join us to unlock the secrets of successful private label selling on Amazon FBA and embark on your e-commerce journey with confidence.
Presented by: Chad Poole
Chad, an experienced industrial millwright, always had a passion for hands-on machinery work. However, witnessing the physical and financial challenges faced by his senior colleagues, he sought a different path for his future. In 2019, Chad ventured into Amazon selling with aspirations of an early and comfortable retirement. As his venture thrived, his vision of retirement evolved; it wasn't about stopping work but having the autonomy to choose his work conditions.
By 2020, Chad's success led him to coaching, guiding numerous Amazon sellers towards their entrepreneurial dreams. Specializing in Private Label selling and emphasizing time management, he became a sought-after mentor in the field. By March 2023, at 47, Chad transitioned fully from his millwright role, dedicating his time to his Amazon business and coaching endeavors, embodying the essence of modern-day entrepreneurship.
Do It In Durham Entrepreneurship Week
November 13 – 17, 2023
Join us for the 11th year of 'Do It In Durham Entrepreneurship Week'. Durham Region's celebration of entrepreneurship is held each November during Global Entrepreneurship Week.
Do It In Durham Entrepreneurship Week is a collaboration of Durham's business support, educational and networking organizations who have come together to encourage and support entrepreneurs, job creators and innovators who create economic growth in the Durham Region.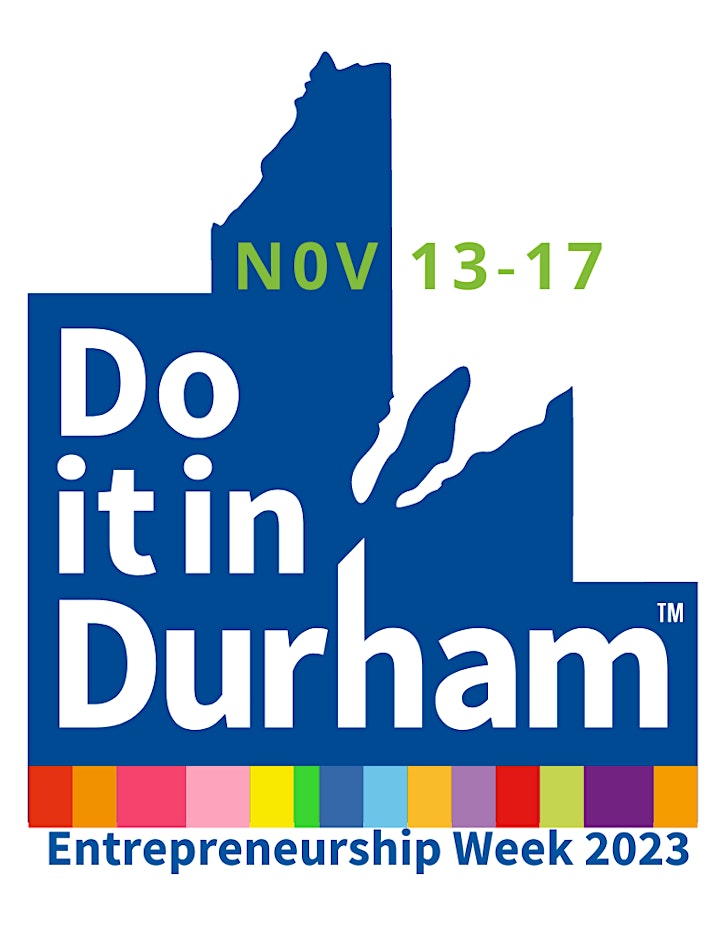 Share This Article