Lights, Camera, Action: Creating Compelling Videos for Social Media
November 17 @ 2:30 pm

-

3:30 pm

|

Free
Join us for an engaging workshop where we dive deep into the world of short-form video content. We'll explore the characteristics and numerous benefits of short-form videos, focusing on popular platforms and unique app mechanics, but also providing a general idea of how to create short videos that are applicable to many platforms through Canva. Through the analysis of successful short-form video case studies, you'll gain insights into what makes these videos resonate with audiences. Learn to tailor your content to captivate your target viewers, brainstorm creative ideas, and master storytelling techniques that thrive in the short-form format.
We'll delve into the art of injecting humor, emotions, and relatability into your videos while covering key elements of pre-production, including storyboarding and shot lists. Discover popular video editing software and apps, and gain hands-on experience in editing basics, such as trimming, transitions, effects, and text overlays. You'll also learn how to enhance visual appeal, incorporate music or sound effects, and adhere to platform-specific guidelines and best practices. Plus, we'll teach you how to format videos for various platforms and maximize engagement through captions, hashtags, and compelling captions. Don't miss this opportunity to take your short-form video content creation to the next level!
Presented by: Cherubim Christy, Digital Main Street/BACD
Do It In Durham Entrepreneurship Week
November 13 – 17, 2023
Join us for the 11th year of 'Do It In Durham Entrepreneurship Week'. Durham Region's celebration of entrepreneurship is held each November during Global Entrepreneurship Week.
Do It In Durham Entrepreneurship Week is a collaboration of Durham's business support, educational and networking organizations who have come together to encourage and support entrepreneurs, job creators and innovators who create economic growth in the Durham Region.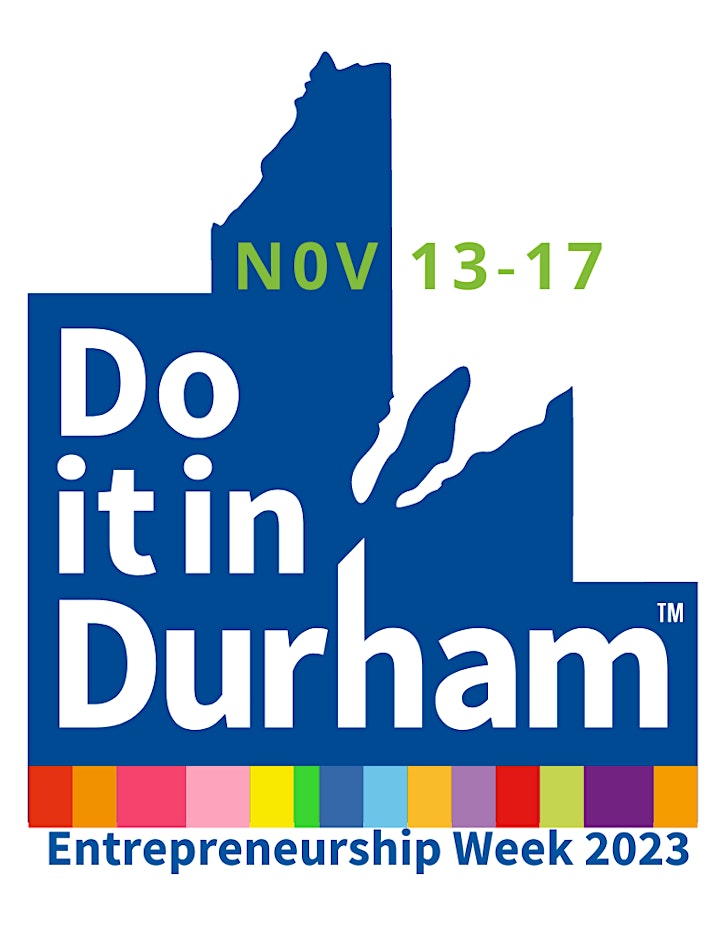 Share This Article