HR Landmines: What to Look Out For As You Grow Your Business & Hire
November 15 @ 2:30 pm

-

3:30 pm

|

Free
Join this session to learn about HR landmines, what to watch out for as you grow your business and hire employees
Whether you're a new or established business, small or large, the foundation of everything you do is people. Your employees all have a hand in your customer's experience and satisfaction as well as your overall success. Having employees also comes with an element of risk and you need to ensure you are following the required employment legislation.
Join this session to learn about HR landmines, what to watch out for as you grow your business and hire employees, and what steps you should take to limit risk.
We will discuss:
– The importance of employment contracts.
– What are the legally required policies for Ontario.
– Potential risks when you are not compliant with health and safety or violence and harassment.
– How your employee handbook protects your business and your employees.
It is a lot of work to hire the right team members, foster a positive workplace, and ensure employees comply with safety, training, and other policies and regulations. To face these challenges while trying to grow and manage your business, amid severe staff shortages, and rising labour costs, you need to have innovative and engaging programs and policies that comply with legal requirements. In this session, we look forward to sharing information which will help you better manage these challenges.
Presented by: Chantal Williamson, iHR Advisory Services
Chantal Williamson, Senior Vice President, Human Resources at iHR Advisory Services, is a human resources expert, previously working in-house and leading teams, with premium brands and top employers, such as BMW Group Canada and Starbucks Coffee Canada. Most recently, Chantal led the human resources department in a high growth, electric vehicle, start-up organization. She is passionate about creating and implementing people-focused programs and strategies that drive the success of the business, together with employee satisfaction.
With her past experience, Chantal has become an expert at navigating difficult employee topics and supporting people leaders with challenging conversations. She has had the opportunity to create new programs and establish culture from scratch, as well as enhance existing people strategies to be more effective.
She is a collaborative and innovative leader that is focused on helping people and organizations operate at their best. With many years of experience Chantal has seen firsthand how employee happiness, and solid HR practices, impact a company's success.
iHR Advisory Services is an innovative, on-demand human resources advisory and executive coaching company. Everything we do is customized for each client.
As certified Human Resources experts, we provide practical Human Resources policies and procedures. We also provide guidance on how to coach people and solve business challenges, so leaders can drive their organization forward on the path to greater success. When you work with us, you are tapping into an entire team of seasoned entrepreneurs, and human resources practitioners and as well as access to the iHR Learning Portal.
Do It In Durham Entrepreneurship Week
November 13 – 17, 2023
Join us for the 11th year of 'Do It In Durham Entrepreneurship Week'. Durham Region's celebration of entrepreneurship is held each November during Global Entrepreneurship Week.
Do It In Durham Entrepreneurship Week is a collaboration of Durham's business support, educational and networking organizations who have come together to encourage and support entrepreneurs, job creators and innovators who create economic growth in the Durham Region.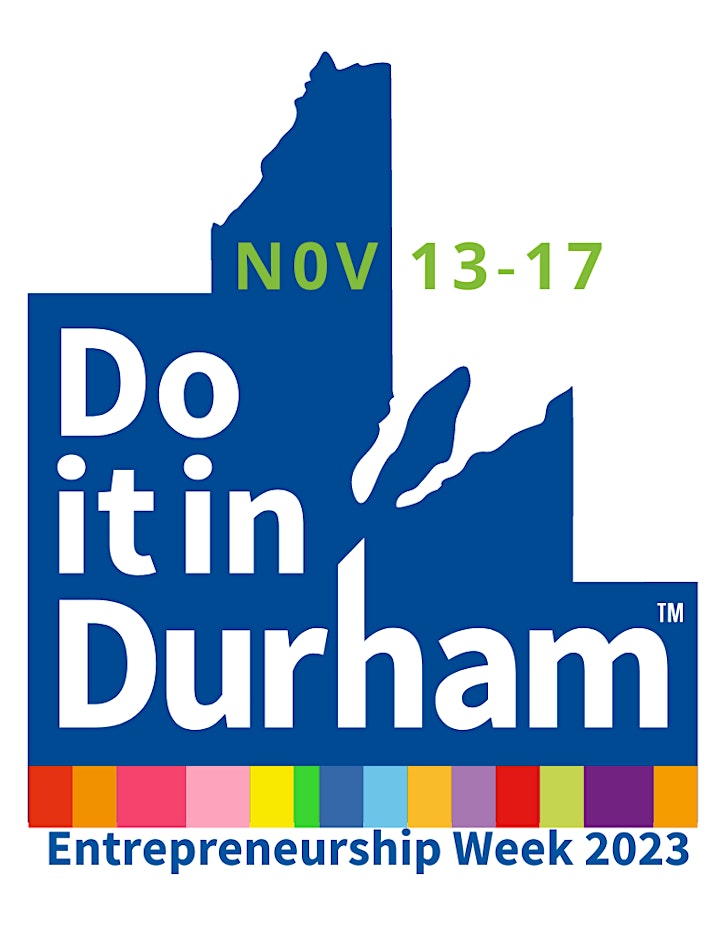 Share This Article