Cybersecurity Unveiled: Insights and Strategies
November 16 @ 9:00 am

-

10:00 am

|

Free
The presentation on Cyber Security – The Ins and Outs aims to provide a comprehensive overview of the ever-evolving landscape of cybersecurity. Beginning with an introduction to cybersecurity and its significance in today's digital age, we delve into the various types of cyber threats, including malware, phishing, and DDoS attacks.
Next, we explore vulnerabilities and exploits, emphasizing both technical and human-related weaknesses. The importance of risk assessment and management is highlighted, enabling organizations to prioritize and mitigate potential threats effectively.
Security policies and procedures, network and endpoint security, incident response, and compliance with regulatory requirements are essential components covered in this presentation. Additionally, we address the critical role of security awareness and training in fortifying an organization's defense against cyber threats.
Furthermore, we delve into emerging technologies and trends shaping the future of cybersecurity, including AI, IoT security, and blockchain. The session also introduces the concept of ethical hacking and penetration testing, emphasizing their pivotal role in proactively identifying vulnerabilities.
Lastly, the presentation concludes with practical advice on cybersecurity for personal use, empowering individuals to safeguard their digital lives. Through case studies and real-world examples, we illustrate the tangible impact of cyber attacks and extract valuable lessons for improved cyber resilience.
By the end of this presentation, attendees will have gained a comprehensive understanding of the multifaceted world of cybersecurity and be equipped with practical insights to bolster their organization's defenses and personal security practices.
Presented by: Andrew Lymberis
With over 25 years of experience in the tech industry, Andrew Lymberis is a seasoned entrepreneur who has witnessed the evolution of technology firsthand. His journey began at the age of 8, and he has since been a driving force behind GTA Computer & Network Solutions Inc, helping numerous businesses achieve success through the strategic use of technology.
Andrew's expertise extends to the healthcare sector, where his insights and innovative solutions have set him apart in the competitive tech landscape.
But beyond the world of technology and business, Andrew is a devoted family man, happily married with two awesome boys who keep him inspired and motivated. When he's not immersed in code and startups, you can find him creating cherished moments with his family.
Andrew is deeply passionate about helping others and believes in the power of collaboration. He actively participates in sports, offroading, and gaming, fostering a sense of community and camaraderie.
Connect with Andrew on LinkedIn for invaluable insights on technology trends, entrepreneurship, and more. His mission is to empower fellow entrepreneurs to leverage technology for success, making the business world a better place one innovation at a time.
Do It In Durham Entrepreneurship Week
November 13 – 17, 2023
Join us for the 11th year of 'Do It In Durham Entrepreneurship Week'. Durham Region's celebration of entrepreneurship is held each November during Global Entrepreneurship Week.
Do It In Durham Entrepreneurship Week is a collaboration of Durham's business support, educational and networking organizations who have come together to encourage and support entrepreneurs, job creators and innovators who create economic growth in the Durham Region.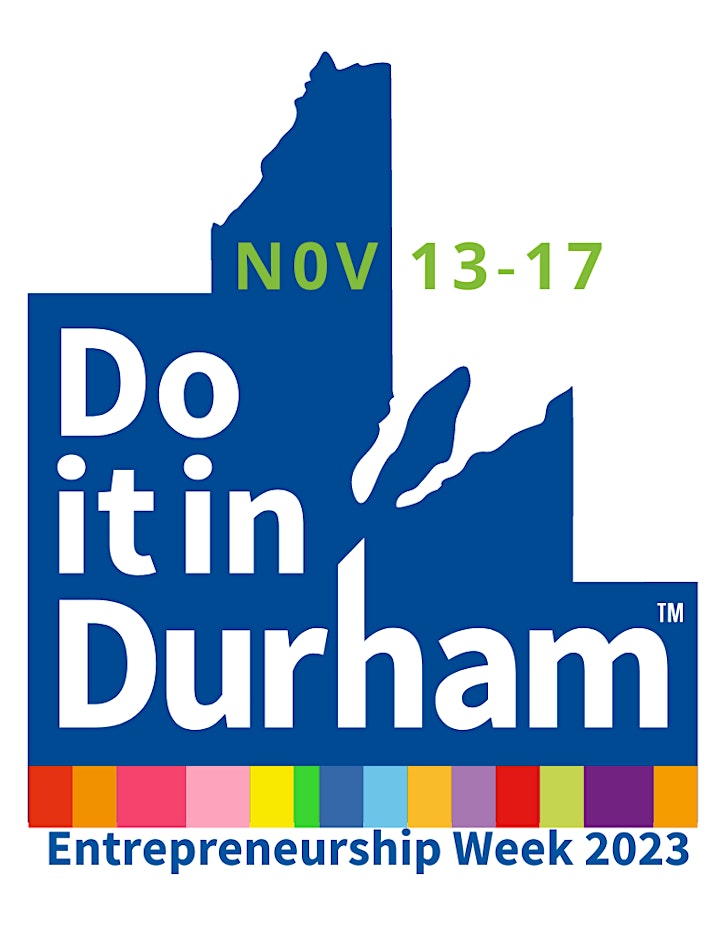 Share This Article